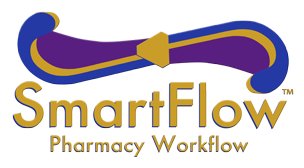 We have been updating the SmartFlow system with new & improved units at reduced costs.
Call for current options & pricing.
Tablet Stand

Inventory Carousel

Verification Rack

Urgency Color-
Coded Bags - Order
For info, orders, and pricing, please email or
contact us at (660)438-7331 (ext. 230 or 224).
To plan your pharmacy redesign, check out past projects and give us a call!